This entry will guide you on how to setup printer font id in pcl.xml config file.
Scenario
The customer wants to print a PCL label using the font Liberation Sans, however because the Liberation Sans font is not defined in pcl.xml, the label prints out using the default Arial font.
To print the PCL font list from your printer, follow the instructions in the URL below:
HP LaserJet Enterprise, HP OfficeJet Enterprise - PCL font supports Bar Code printing when using the HP FutureSmart firmware version 3.7 or newer | HP® Customer Support

Your printer should output a list of fonts similar to this; write down the font ID for Liberation Sans.: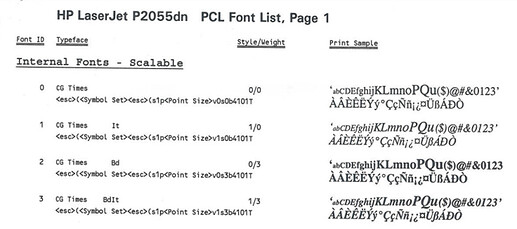 Then, go to your Repertoire Server's config/pcl.xml file and add Liberation Sans to your font-map by using the font ID from the PCL font list as the 'font' value, for example.
After making changes to your config/pcl.xml file, restart the Repertoire Server and run a test print to determine whether Liberation Sans is being used on the output.